Dear Heroes:
Blade of Queen will undergo an update for
S1-S75
to improve and provide better game experience, which starts at
01:00 Apr.26 (PST)
. This update lasts about
15 minutes
after the in-game announcement.
The update details are as follows:
【New Functions】
1. New Feature: Horcrux Handbook has been added.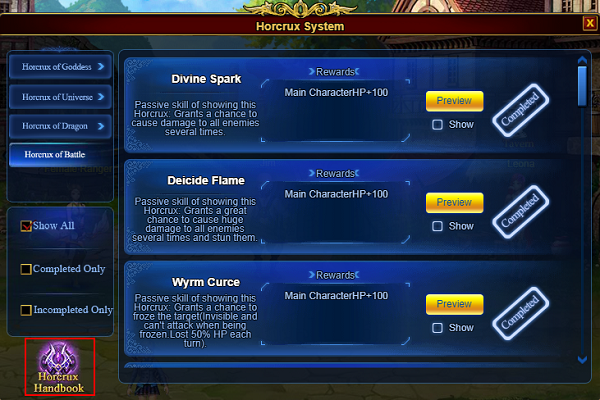 Player can check existing horcrux and relevant stats bonus in the Horcrux Handbook. And when collected one specific group horcrux, players can acquire extra stats bonus.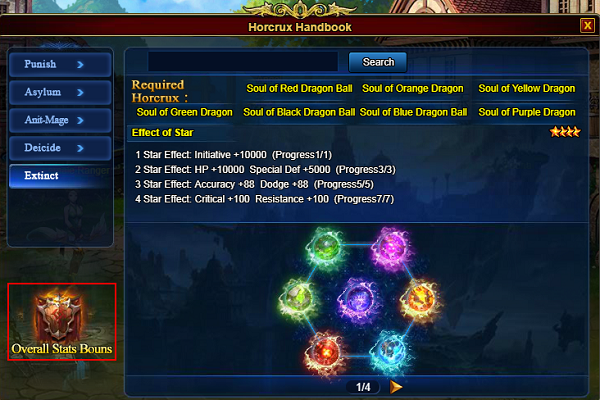 Players can click Horcrux-Horcrux Handbook to access to the new feature.
2. The Max Level of Ring was upgraded to
Lv.60
3. Divinity Retraining, Eidolon Advanced Trial, Advanced Cultivate and Super Cultivate were added into Free Gift for Consumption Event.
4.Players can use revive stone after married.
【Improvements】
1. New Armor and Penetration stats were added into the Char-Attributes Interface.
【Bug Fixed】
1. Fix the bug of Resistance stats can't display in the battle in some cases.
2.Fix the bug of defeating the opponent, the note of 'defeated' doesn't appear in Sanctuary Arena.
3.Fix the bug of can't click character to fight in the Sanctuary Arena.
4.Fix the bug of the char model can't show in the battle in some cases.
Completion time may vary due to advances or delays in update.
During the update, players will not be able to enter the game, please inform each other.
We are so sorry for the inconvenience it brings about and hope you can understand!
Blade of Queen Operation Team
2018.04.26