Dear Heroes:
Blade of Queen will undergo an update for S1-S96 to improve and provide better game experience, which starts at 01:00 Aug.31 (PST). This update lasts about 15 minutes after the in-game announcement.
The update details are as follows:
【New Functions】
1. New Daily Ranking Function. Unlock at Lv. 27 after completing main quests.
Players can click

to check. One of All Server Player's Data within the day will be ranked, and each day will have a different ranking.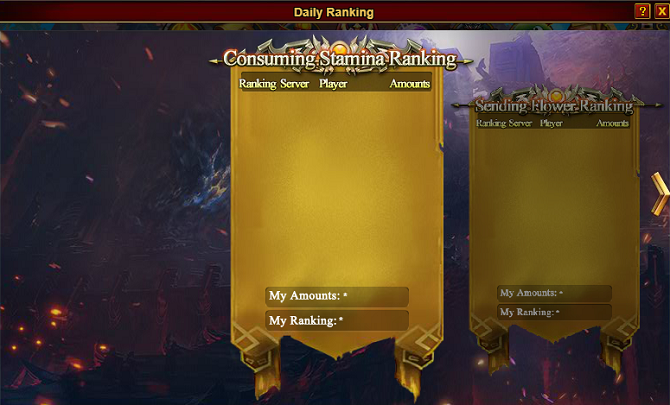 Monday: Consuming Stamina Ranking; Tuesday: Sending Flower Ranking; Wednesday: Seeking Star Ranking; Thursday: Pet Trial Ranking; Friday: Awakening Ranking; Saturday: Mining Ranking. Higher Rank can bring players better reward. The reward includes a lot of Gold, Silver, Flower, Luck Point, Pet Essence, and Stamina etc.
【Improvements】
1. Current available instance of the lowest level has been displayed when players open the multiplayer instance interface.
2. The tip of Upgrading Star button has been changed to Stay Tuned after Players has upgraded it to maximum star level.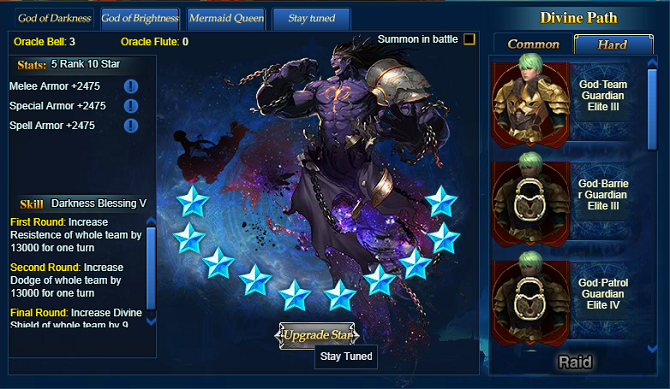 【Bug fixed】
1. Fix the bug of abnormal all server recharging participants amount in Super Resource Offer.
2. Fix the bug of incorrect reward description of several packs in Buddy Legend Activity.

Completion time may vary due to advances or delays in update.
During the update, players will not be able to enter the game, please inform each other.
We are so sorry for the inconvenience it brings about and hope you can understand!
Blade of Queen Operation Team
08/31/2018