Dear Heroes:
Blade of Queen will undergo an update for

S1-S103

to improve and provide better game experience, which starts at

01:00 Oct.19 (PST)

. This update lasts about

15 minutes

after the in-game announcement.
The update details are as follows:
【
New Functions】
1. New Faery Function has been added. Unlock at Lv.131, after completing certain instances.
Players can use Silver or Gold to summon faeries who can guard and offer bonus stats & battle skill for Main Char and Buddy.
Click

to join in.
>>Click here to check the details
2. New Auto Imprint feature has been added. Can choose mass stats at the same time, it will be ended when one of the stat has been imprinted. The higher level rune stone is, the more stats can be imprinted.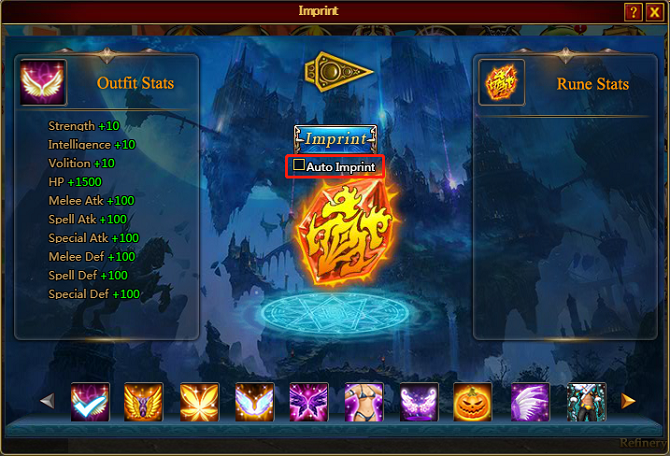 【I
mprovements】
1. Improve the display color of Pet Skill to highlight the skills which consume pet shards.
Completion time may vary due to advances or delays in update.
During the update, players will not be able to enter the game, please inform each other.
We are so sorry for the inconvenience it brings about and hope you can understand!
Blade of Queen Operation Team
10/18/2018