Dear Heroes:
Blade of Queen will undergo an update for S1-S110 to improve and provide better game experience, which starts at 03:00 Nov.30 (PST). This update lasts about 15 minutes after the in-game announcement.
The update details are as follows:
【New Functions】
1. New changes to the battle account interface, new function progress comparison feature have been added. When a player challenges another player, he can see the strength and weakness of both sides. Click the arrow button at the left side can lead the player into the corresponding feature interface. Players can improve their weakness accordingly.
Tips: Player cannot see the comparison during the match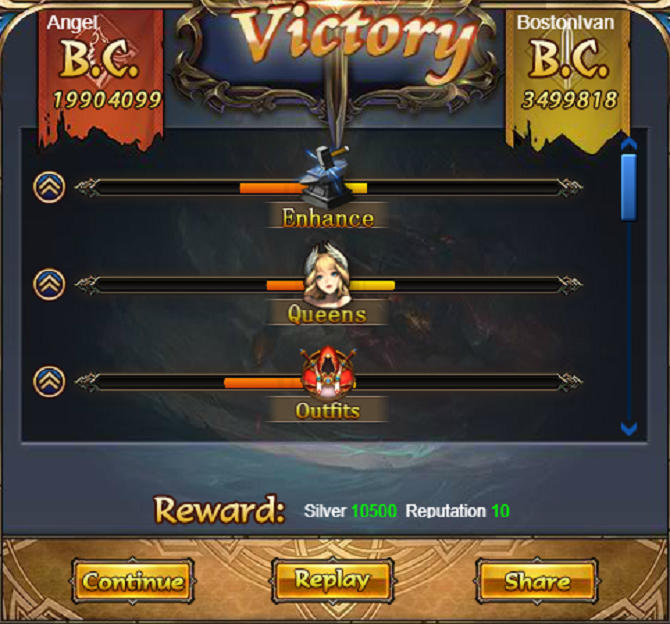 Players can also check the function progress when challenging instances.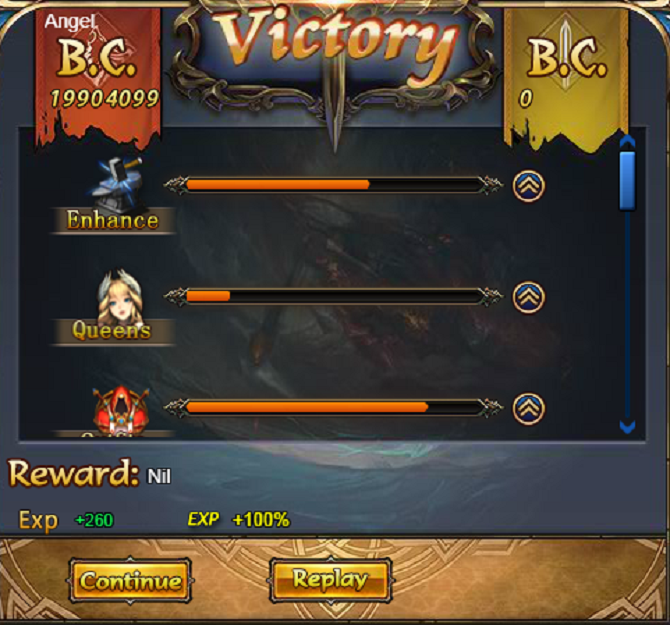 【Improvement】
1. The level limit of Buddy Holystripe has been increased from level 3 to level 6; When the Buddy Holystripe has been increased to its maximum level, it can provide a mass of status bonus to the buddies equipping with corresponding Halidom. For example, upgrade the Crit Holystripe under Attack column into level 6, it can provide buddies who equip Attacking Halidom with Critical+3600.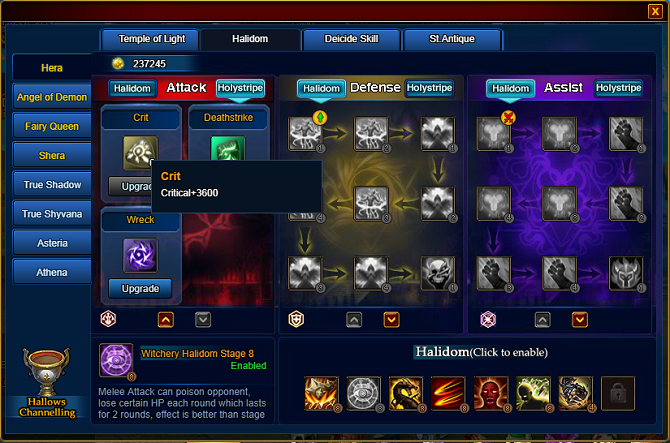 2. Marks have been added in Queen Hera's Shop to tell players which items they have already possessed.
3. Auto-Raid button has been added into Battle of Five Armies. Players can set the rounds before they click the Auto button. After that, there will be opponents refreshed in Battle of Five Armies automatically.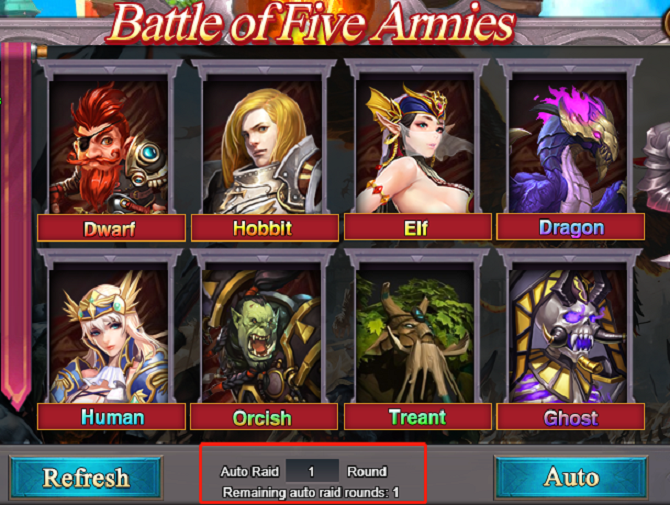 【Bugs Fixed】
1. Fix the bug of improper acquisition of buddy titles through increasing Players' level.
Completion time may vary due to advances or delays in update.
During the update, players will not be able to enter the game, please inform each other.
We are so sorry for the inconvenience it brings about and hope you can understand!
Blade of Queen Operation Team
11/30/2018