Dear Heroes:
Blade of Queen will undergo an update for S1-S113 to improve and provide better game experience, which starts at 01:00 Dec.20 (PST). This update lasts about 15 minutes after the in-game announcement.
The update details are as follows:
【New Functions】
1. New One Key Star Refining feature in Star. Players can refine a lot of stars at the same time and get stellar shards quickly.
Entrance: Players can click

icon to enter into the feature.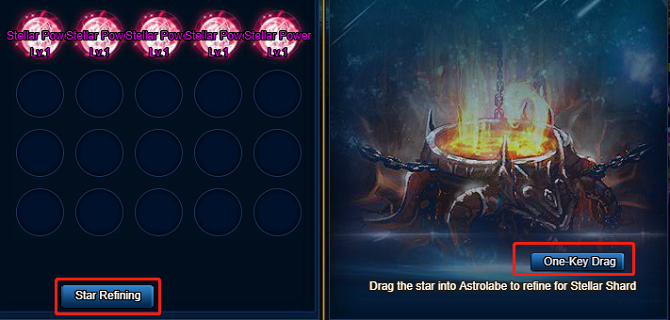 2. The New second tab in Honor Halls.
The second tab will be unlocked after players completed all missions in the first tab.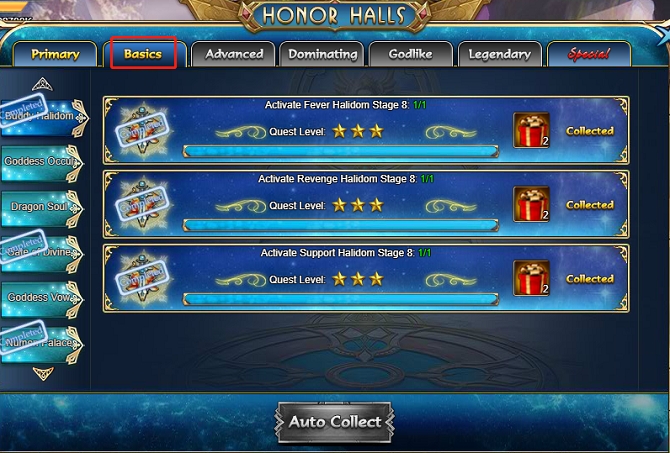 【Improvement】
1. Improve the activity rule of Icy Souvenir, players can get ultimate rewards by completing the first target each day not all targets now.
There is new Ultimate Rewards preview interface in the event.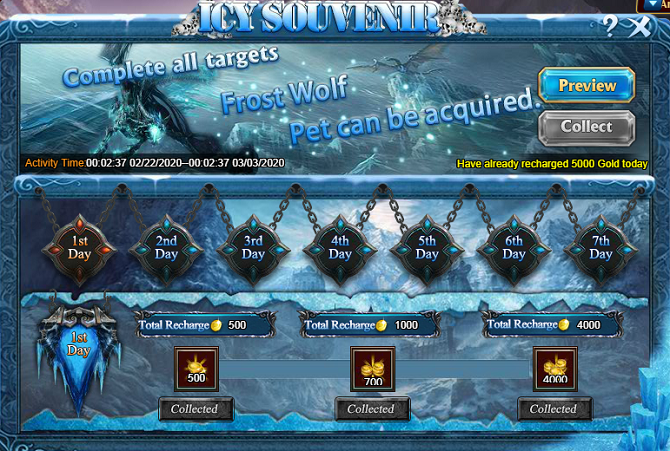 2. Improve the missions in Honor Halls. Outfits, some achievements, Retinue Cards, Pets and buddy skins have been moved into Special Tab.
There is no unlocking requirement for Special Tab. Players can collect rewards by completing relevant missions.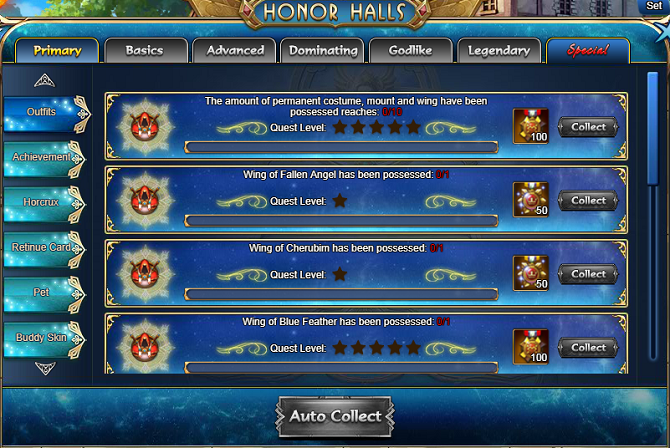 3. Improve the upgrade function of Rune stone in outfits imprint. Players can choose upgrade once or auto upgrade now.
4. Improve the difficulty of higher level World Boss and Sanctuary Boss.
5. Improve the loading speed of Achievement and Horcrux interface. Add new tab in Achievement interface.
6. Improve the result interface of PVE battle and recover it to the previous interface.

【Bugs Fixed】

1. Fixed the display error of battle capacity didn't increase by doing common cultivate.
2. Fixed the display error of some Magic Spells during the battle.
3. Fixed the bug of the Chapter 9 boss in Crusade can't be challenged.

Completion time may vary due to advances or delays in update.
During the update, players will not be able to enter the game, please inform each other.
We are so sorry for the inconvenience it brings about and hope you can understand!
Blade of Queen Operation Team
12/20/2018