Dear Heroes:
Blade of Queen will undergo an update for S1-S115 to improve and provide better game experience, which starts at 22:00 Jan.4 (PST). This update lasts about 15 minutes after the in-game announcement.
The update details are as follows:
【New Functions】
1. Rune stone will acquire one star when one advanced stats which marked with star was imprinted. Star can offer more percent bonus stats for Rune Stone. The more star the Rune stone have, the higher percent stats is.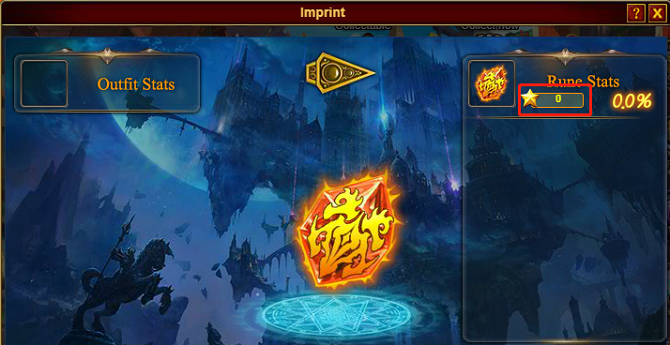 【Improvement】
1. Improve the Boss of Spectre Hunting Field, players can get more rewards by killing the stronger Boss now. The new Spectre Hunting Field Boss will have one new peculiarity: (Fear water, Fear Wind, Fear Fire and Fear Earth)
Take Fear Water Boss for example, when players who take Fire, Earth and Wind Divinity fight with the Strong Lord of Devils (Fear Water), and the boss will have higher damage reduction buff. So Angel suggests heroes take Water Divinity to fight with the boss.
2. Improve Wisp Star Upgrade feature. Stage 2 Wisp and Stage 3 Wisp can upgrade star one by one now. Star Upgrade can increase wisp's basic attributes and extra attributes.
* The wisp shards used by wisp upgrade star stay the same as before.
3. Improve Honor Halls pet list. The pets which can be obtained from One Shot One Kill have been added into it.
4. Improve the description of Ornaments and Blueprints in Hacienda. Add the description of attributes and Luxury degree.
【Bugs Fixed】
1. Fixed the Battle anomaly of Crusade, Evil Palace and Dragon Altar when players who take True Flame Lord to fight with monsters.
Completion time may vary due to advances or delays in update.
During the update, players will not be able to enter the game, please inform each other.
We are so sorry for the inconvenience it brings about and hope you can understand!
Blade of Queen Operation Team
1/4/2018