Dear Heroes:
Blade of Queen will undergo an update for S1-S117 to improve and provide better game experience, which starts at 03:00 Jan.17 (PST). This update lasts about 15 minutes after the in-game announcement.
The update details are as follows:
【New Functions】
1. Pet Manual has been added.
Requirement: Unlock at Lv. 50 after completing main quests
Entrance: Click the left tag on Pet Interface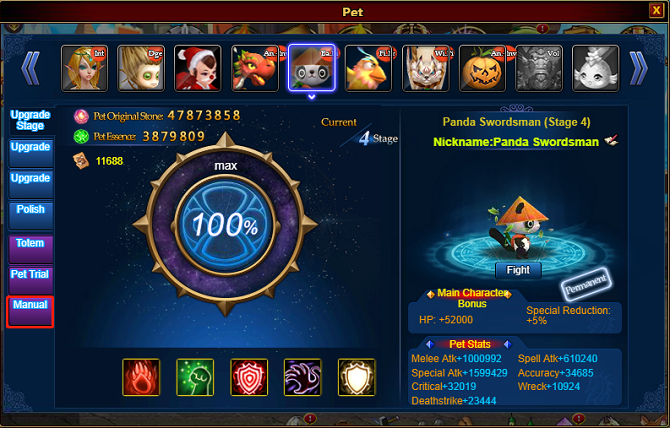 Collect Pets to unlock corresponding manual to get attribute for Main Character, complete the manual to activate additional attribute, the same pet may appear in different combinations.
2. New stage Form for Flower Wisp and Ranger Wisp
Wisp was born in flower—Stage 3 Flower Wisp Preview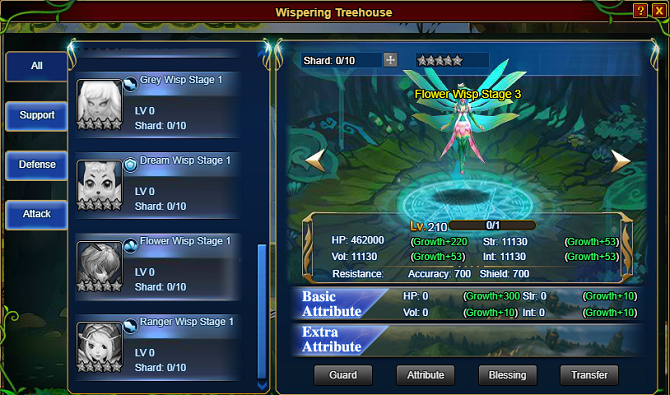 Wisp has acute perception—Stage 3 Ranger Wisp Preview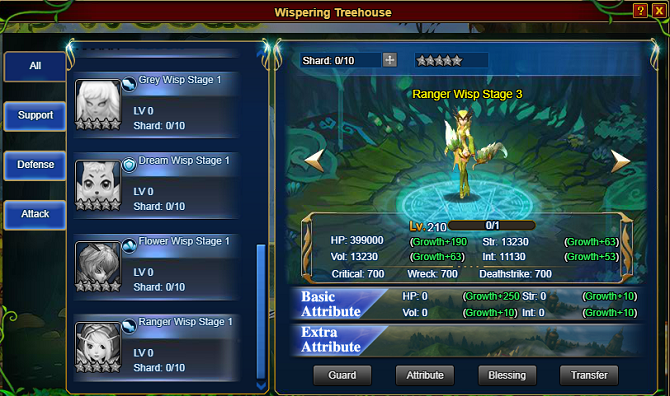 【Improvement】
1. Function Progress has been renewed, Horcrux, Awaken Skill, Pet, Magic Refinery, Numen Palace have been added.
2. Magic Refinery Content has been added in Free Gift for Consumption. During the event, players can get rewards from purchasing challenge times in Magic Refinery.
【Bugs Fixed】
1.Fixed the bug of double attribute Yellow star can't unlock attribute from swallowing other single attribute stars
2. Fixed the bug of freezing game in mining scramble
3. Fixed the bug of abnormal display in friend select interface of Holy Spirit Squad
4. Fixed the bug of no display of Enchant-Proof from Gems on Enhance Interface
5. Fixed the bug of incorrect display of Battle Capacity on the Main Interface

Completion time may vary due to advances or delays in update.
During the update, players will not be able to enter the game, please inform each other.
We are so sorry for the inconvenience it brings about and hope you can understand!
Blade of Queen Operation Team
1/16/2018