Dear Heroes:
Blade of Queen will undergo an update for S1-S122 to improve and provide better game experience, which starts at 01:00 Feb.28 (PST). This update lasts about 15 minutes after the in-game announcement.
The update details are as follows:
【New Function】
1. New Children Function
Children can inherit the attributes of the Main Character, and can fight as a reinforcement after the Main Character dies in the battlefield.
Entrance: Player can click

to check
Requirement: The Children Function will be unlocked at Lv. 65 after completing main quests.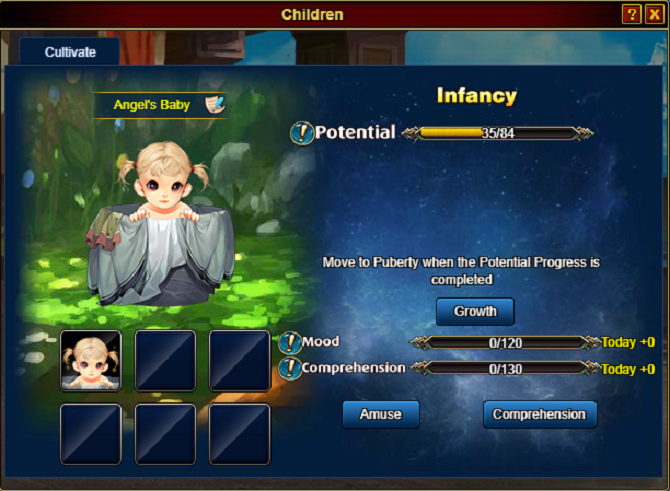 2. Hacienda Handbook
Entrance: Players can click

at the top of the Hacienda interface.
Players can preview all the Ornaments and Appearance in Hacienda and purchase part of the Blueprints directly within the Handbook.

3. New Dragon Altar God Refinery and Gate of Divine Instance
Entrance: Player can find it in Dragon Altar Function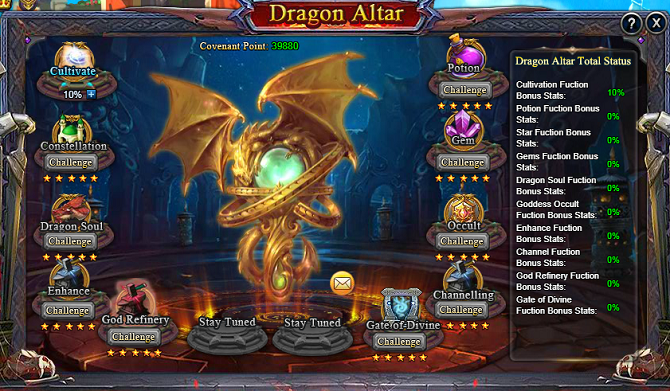 【Improvement】
1. Exchange time limit for items has been added in Battle of Five Armies, and the time limit will be refreshed each day.

【Bugs Fixed】
1. Fix the bug of Sudden Victory or Defeat from Cyan Bat Queen Card.
Completion time may vary due to advances or delays in update.
During the update, players will not be able to enter the game, please inform each other.
We are so sorry for the inconvenience it brings about and hope you can understand!
Blade of Queen Operation Team
02/27/2019