Dear Heroes:
Blade of Queen will undergo an update for S1-S123 to improve and provide better game experience, which starts at 01:00 Mar.7 (PST). This update lasts about 15 minutes after the in-game announcement.
The update details are as follows:
【New Function】
1. New Dark Slate Function
Requirement: Unlock at Lv. 125, after completing relevant main quest
Entrance: Player can click 'Dark Slate' icon

below Avatar Icon to enter into it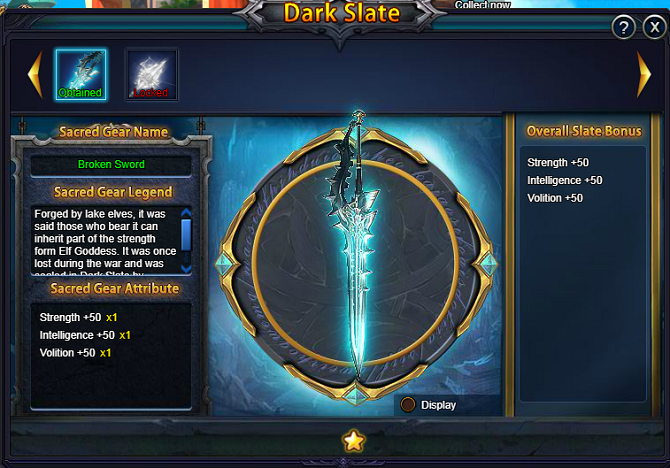 Dark Slate can take in Sacred Gear attributes and offer those attributes to Main Character and all buddies in team, including reinforcements. Sacred Gears can be displayed as appearance.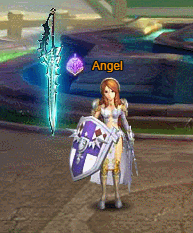 Player can get Sacred Gear-Broken Sword from system and other Sacred Gears can be obtained from our official event.
>>Click here to check the details
2. New Demonized Buddy: Demonic Angel of Demon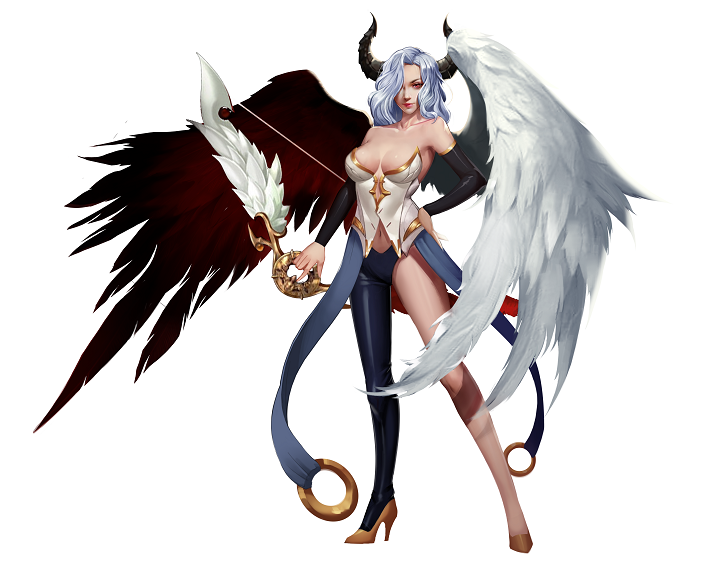 Requirement: Deicide Skill of Angel of Demon reached Rank 32 Order 10 and then Angel of Demon will turn into Demonic Angel of Demon when upgrade star up to Rank 0 Star 1
Demonized Buddies are immune to Enchant, Confusion, Stun, Sleep, Petrifaction and Seal Effect cast by Non-Demonized Units, deal 30% more damage on them and takes 30% less damage from them
*Non-Demonized Units including: Horcrux, Oracle, Numen Arms, Pet and Buddy Non-Demonized Buddy special skill.
Demonized needs consume Gold and Magic Crystal and Magic Crystal can be obtained from our official activity
3. New SSS Eidolon: True Cyan Bat Queen
In Ascendant Tower, players can use Eidolon Essence and Ascendant Orb to upgrade Cyan Bat Queen to True Cyan Bat Queen.
After becoming True Cyan Bat Queen, her special skill will be upgraded: Special Attack, jump to attack random opponent and the adjacent opponent, increase massive Accuracy for itself, decrease the Melee, Spell and Special Def of opponent for 3 rounds, has a large chance to recast the Queen Dance, increase massive attack and Crit for 4 rounds, 50 Rage remained after using.
4. New Pause Feature in Battle and Battle Report
Player can pause during battle or battle report to check details of battle.
【Improvement】
1. Improve Chocolate Carnival Event
Change the Arrow Position. The Activity Interface will show next Goal directly after player claiming current Goal's rewards.
When player reached the Goal but forgot claiming rewards, the rewards will be sent through email after event end.
2. Improve the display of Big Shot Dragon Soul Match of Demonized Buddy.
Hera's Big Shot Match is the same as Demonic Hera's Big Shot Match.
【Bugs Fixed】
1. Fix the reset bug of Spectre Hunting Field Boss Damage Ranking.
Completion time may vary due to advances or delays in update.
During the update, players will not be able to enter the game, please inform each other.
We are so sorry for the inconvenience it brings about and hope you can understand!
Blade of Queen Operation Team
03/7/2019