Dear Heroes:
Blade of Queen will undergo an update for S1-S124 to improve and provide better game experience, which starts at 22:00 Mar.14 (PST). This update lasts about 15 minutes after the in-game announcement.
The update details are as follows:
【New Function】
1.New lands opened in Hacienda
Requirement: Reclaim all lands which had already been opened in Hacienda
The new monsters show in upper right of the Hacienda. Players can continue to challenge monsters to reclaim new lands.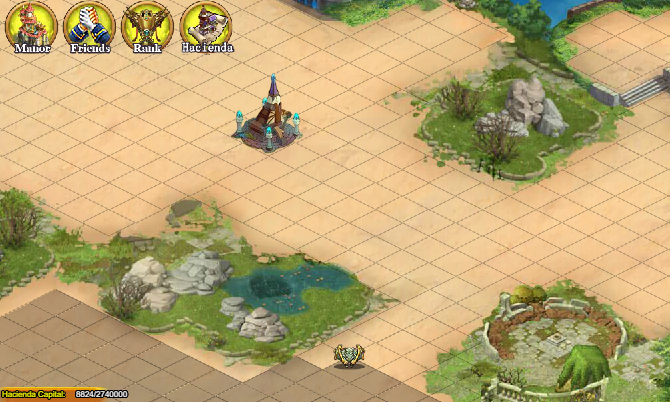 At the same time, there are new rocks, pond and trees as decoration. The decoration Area can't be placed Ornaments and Blueprints yet, but we will open wipe it off function in subsequent versions.
【Improvement】
1.Improve Buddy Fusion Rules.
a. Add Inherit Divinity. Fusion Buddy's divinity will inherit the buddy's divinity that is higher. Polish stats won't be retained.
b. Improve the tips of Fusion. You must unload the equipment, dragon souls, magic book and Magic Spell of two buddies before fusion.
* Because the adjustment of divinity Inherit, 2000 Gold will be sent to players who have one Fusion Buddy before this update through email. If you have two fusion buddies, you can get 4000 Gold in total.
2.Improve refund event of Magic Refinery
Players can check the amounts of refund Gold in Special Events now.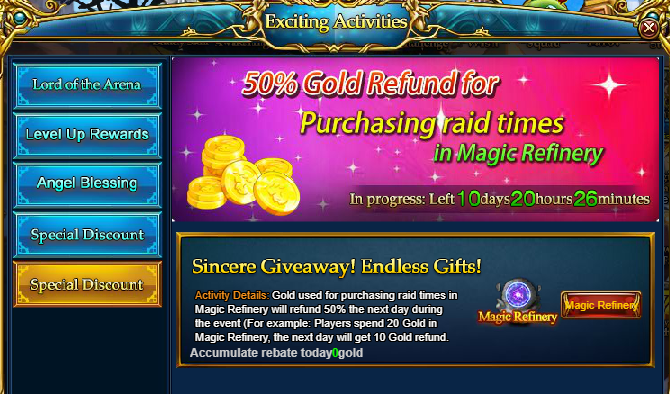 3. Improve Exotic Merchant:
increase the probability of High-level materials which are used to make equipment.
4. Improve Akali exchange feature
Extra Stage 9 Str, Vol and Int Potions can be exchanged for 45 Golden Emblem in Akali
Extra Stage 10 Str, Vol and Int Potions can be exchanged for 60 Golden Emblem in Akali
【Bugs Fixed】
1. Fix the anomaly of Demonized Buddy bonus attributes.
2. Fix the display anomaly of battle result interface
3. Fix the bug that there is Hp is minus in battle report in some cases
4. Fix the bug that consecutive sign in is interrupted by the Daylight saving time adjustment
Completion time may vary due to advances or delays in update.
During the update, players will not be able to enter the game, please inform each other.
We are so sorry for the inconvenience it brings about and hope you can understand!
Blade of Queen Operation Team
03/14/2019