Dear Heroes:
Blade of Queen will undergo an update for S1-S127 to improve and provide better game experience, which starts at 01:00 Apr.4 (PST). This update lasts about 15 minutes after the in-game announcement.
【New Function】
1. New Trial Function
Requirement: Unlock at Lv. 70, after completing relevant main quest.
Entrance: Click this 'Trial' Icon to enter into this function

The trial interface is as follows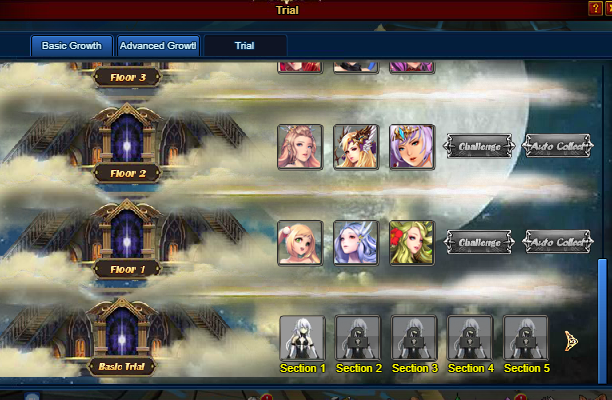 The rules of Trial:
a. Trial can be divided into Basic Trial and Advanced Trial.
b. After completing relevant sections of Basic Trial, players can spend Luck Point activating attribute slot in Basic Growth to get bonus stats.
c. The Challenge feature in Char interface has been built in Trial function-Basic Trial. If players have challenged it and used Luck Point to upgrade Fortune Lv, the Basic Trial will be completed up to the corresponding section and Basic Growth will be activated to the relevant attribute slot.
d. Advanced Trial will be unlocked when all Basic Trial sections completed. Players can get Honor point from Advanced Trial. Players need to use Honor Point and Luck Point to activate and upgrade Rune. There are different Runes and they can offer different bonus stats, including precious 'Rage Saving' Rune which can increase 'Rage Saving' attributes.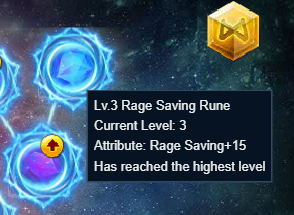 2. New Fusion Buddy: Bloody Witch-Siren
Pandora can be fused with Fairy Queen into Bloody Witch-Siren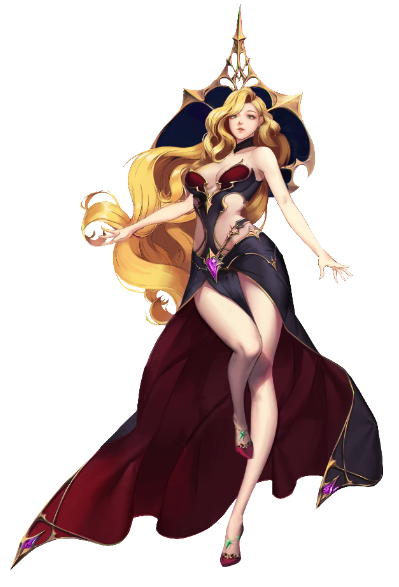 Fusion Requirement:
a. Players need to have Pandora and Fairy Queen
b. Use Blood Spar to increase intimacy of Pandora up to 600 in Temple of Light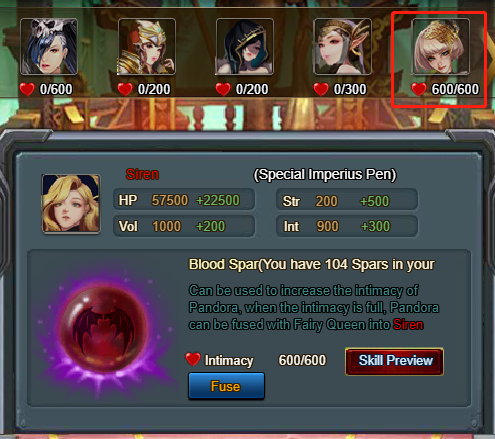 Blood Spar can be obtained from official activity or players can get it in Buddy Skill-Temple of Light-Pray with Gold (Unlock at Lv. 80, after completing relevant main quest.)
Players need to get enough Blood Spars and donate them to Pandora to increase intimacy. When intimacy reached 600, Pandora can be fused with Fairy Queen into Bloody Witch-Siren
*Before Fusion, players need to unload Equipment, Star, Dragon Soul, Magic Spell, and Magic Book of Fairy Queen. The Equipment, Star, Dragon Soul, Magic Spell, and Magic Book on Pandora will be transferred to Bloody Witch-Siren
Siren Special Skill-Imperius Pen: Attack lengthways, increase friendly side Melee Attack, Spell Attack and Special Attack according to her Max HP for 2 rounds, remaining 45 Rage after using
Passive skill-Death Imprison: Mark random one enemy into Death Imprison status when she delivers attack. (The marked enemy will be dead after deliver 5 attacks)
When Deicide Skill of Siren reached Rank 16 Order 10, players can make her into Demonic Siren by spending Gold and Magic Crystal in Buddy Skill-Deicide Skill-Demonized Interface
(Magic Crystal can be obtained from our official activity)
After being demonized, Siren will be more powerful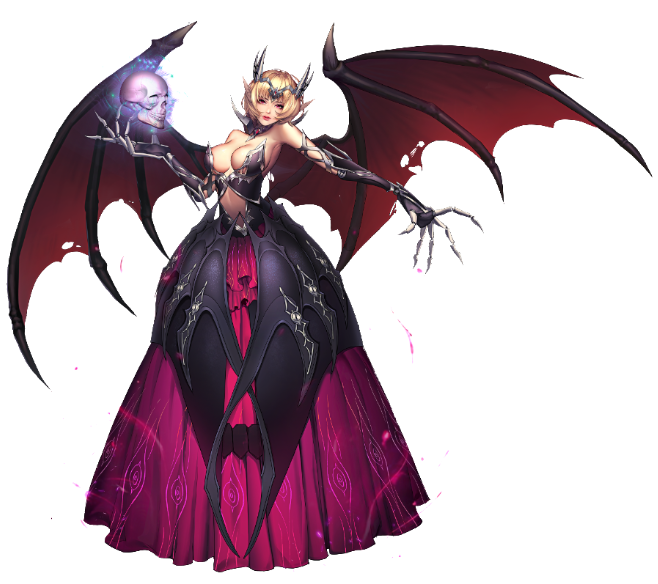 3. New passive skill is added on Demonic Buddy
There is new passive skill for all demonic buddies: stay in Perfect Defense status before delivering the second attack.
*Perfect Defense status: Buddy who stays in this status will take all damage as 1 each time.
4. New Children ranking is added into Rank
Children Ranking is ranked according to the Battle Capacity of the Children
5. New 'Occult' Icon is added into Conquer The Goddess Interface.
Players can click Occult Icon in Conquer The Goddess interface to enter Occult Interface. The Icon is in the upper right corner.
The Occult Icon in Char Interface is still there.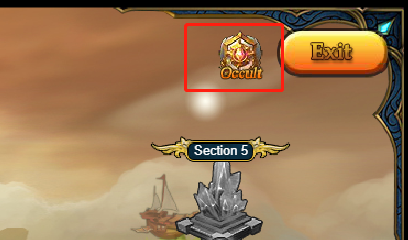 【Improvement】
1. Improve Demonized Function.
2. Demonized has been divided into 10 parts now. Each part will need 10 Magic Crystal and 8000 Gold.
【Bugs Fixed】
Fixed the bug of Rose can't be sent in the warehouse.
Completion time may vary due to advances or delays in update.
During the update, players will not be able to enter the game, please inform each other.
We are so sorry for the inconvenience it brings about and hope you can understand!
Blade of Queen Operation Team
04/04/2019