Here is the Activity List Angel has brought this time, Come and Join!
Total Recharge to get massive rewards
During the event, accumulated deposit reached to certain amount of gold, abundant rewards can be acquired. Players are able to claim the rewards from ''Special Events'' after meeting the requirement.
*After receiving the title, click the 【Achievements】of your profile to wear the title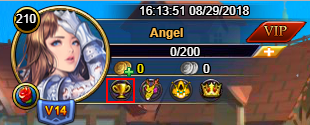 *You can only wear one title at a time,but the stats of different titles will stack
Activity Five: Lucky Smash! Win the Blood Spar !
Activity Time: 00:10 Apr.5-23:40 Apr.7 (PST)
Activity Range: S1-S126
Activity Content:
During the activity time,Click

to enter as follows
During the event, Heroes can spend Gold smashing eggs. There are two types of eggs, the one is Advanced Egg from which Exclusive Pet Little Fairy Spirit can be acquired. The other one is Supreme Egg which offers a chance to obtain Blood Spar*100.

Each egg only can be smashed once, you will acquire a random reward from the list. The more eggs you smash, the more Gold you will spend. Smashing all eggs is bound to take all the rewards.
The Final reward of Supreme Egg is Blood Spar*100!The Blood Spar can increase the intimacy and fuse the Witch-Siren!
New Fusion Buddy: Bloody Witch-Siren
Pandora can be fused with Fairy Queen into Bloody Witch-Siren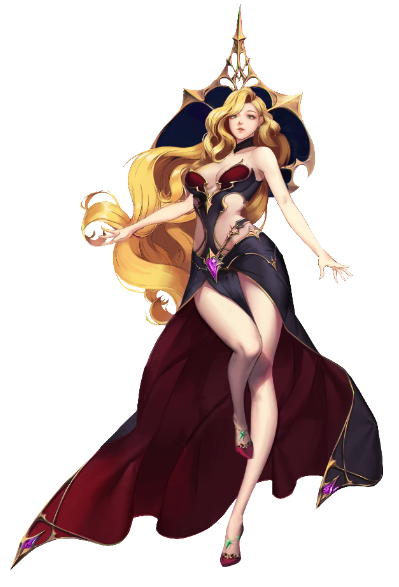 When Deicide Skill of Siren reached Rank 16 Order 10, players can make her into Demonic Siren by spending Gold and Magic Crystal in Buddy Skill-Deicide Skill-Demonized Interface
(Magic Crystal can be obtained from our official activity)
After being demonized, Siren will be more powerful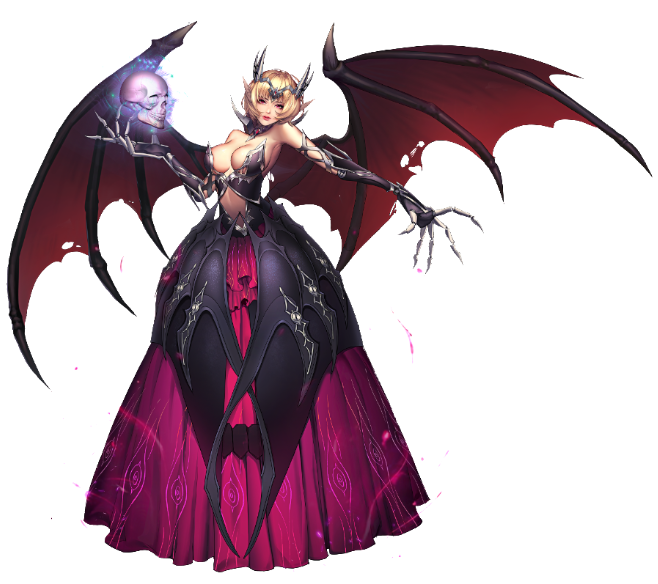 Click here to check the details:https://boq.coco2games.com/article/get_content/1671/
Single Recharge to get massive reward
During the event, players who recharge over specified amount of Gold at a single time can click ''Special Events'' to collect rewards.
There are no limit times to collect rewards, the more you recharge, the more rewards you received. Rewards are sent according to the highest rank that players' single recharging reached, and other rank of rewards can't be claimed.
Spending Gold to get massive rewards
During the event, Heroes who consume to specified amount can click Special Events to collect rewards.
Eg: Accumulated Consumption reaches 1000 Gold to claim rewards from 500 Gold and 1000 Gold level.
*After receiving the title, click the 【Achievements】of your profile to wear the title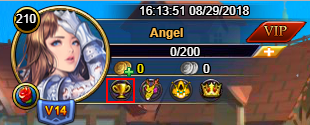 *You can only wear one title at a time,but the stats of different titles will stack
Blade of Queen Operation Team
4/4/2019