Dear Heroes:
Blade of Queen will undergo an update for S1-S129 to improve and provide better game experience, which starts at 22:00 Apr.18 (PST). This update lasts about 15 minutes after the in-game announcement.

The update details are as follows:
【New Function】
1.New Demonized Expedition
Demonized Expedition is new instances, only Special Buddy can take part in it. Players can acquire Magic Crystal and Golden Emblem after completing it. And players can get relevant Region Chest when complete Region 6, 12, 15.
Requirement: unlock at Lv. 160, after completing relevant main quests.
Entrance: Click Demonized Expedition

in the ma
in interface to enter into
it.
There are 15 Regions and each region has 3 lanes. Players can complete it as long as 2 lanes of it is Victory.
The higher region is, the more difficult it is and the more rewards it has. Instances can be reset once a day.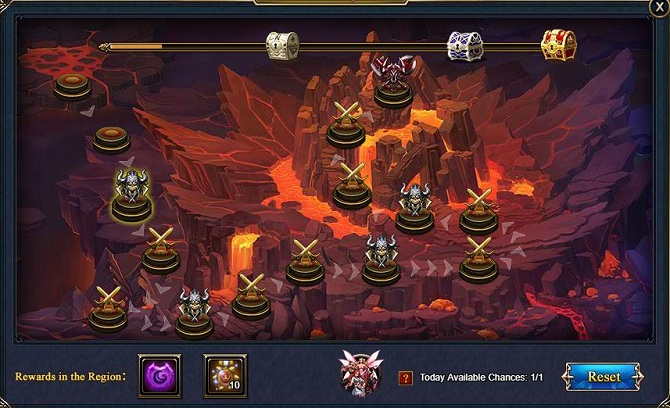 2. New Upgrade Star feature for 6 Star Dragon Soul
Click 6 Star Dragon Soul
to enter into it.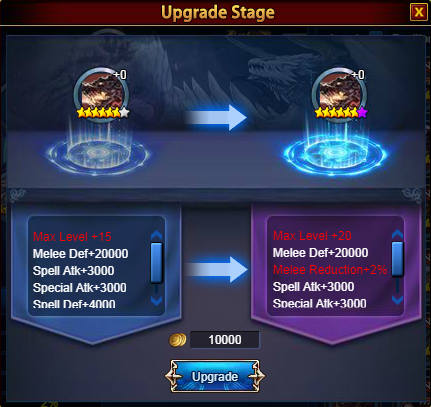 Players can spend 10K Gold to upgrade 6 Star Dragon Soul to 7 Star Dragon Soul. After upgrading, the highest level will be increased to Lv. 20. And it will add one new attribute according the position.

3. New Upgrade and Recast Feature in Magic Refinery.
a. Magic Spell Upgrade
Click Magic Spell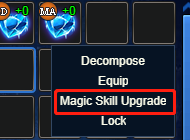 to enter into it.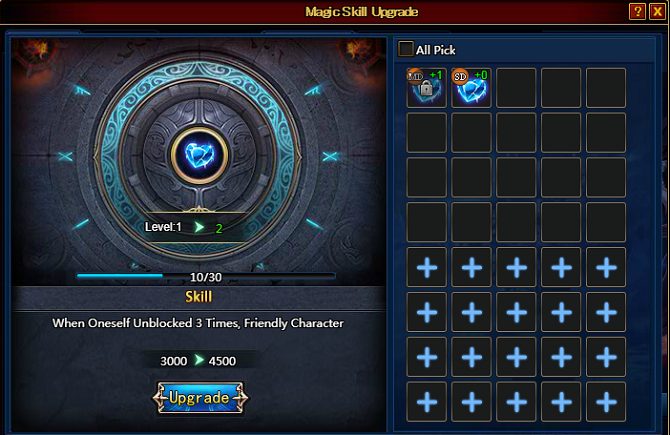 Magic Spell can be upgraded by swallowing other Magic Spells. After upgrading, Magic Spell will be more powerful.
b. Magic Shard Recast
Click Recast

to enter into it.
Players can use random 3 shards and 2000 Gold to recast and get one Attribute shard or Target Shard you want. (Number Shard can't be obtained from recasting).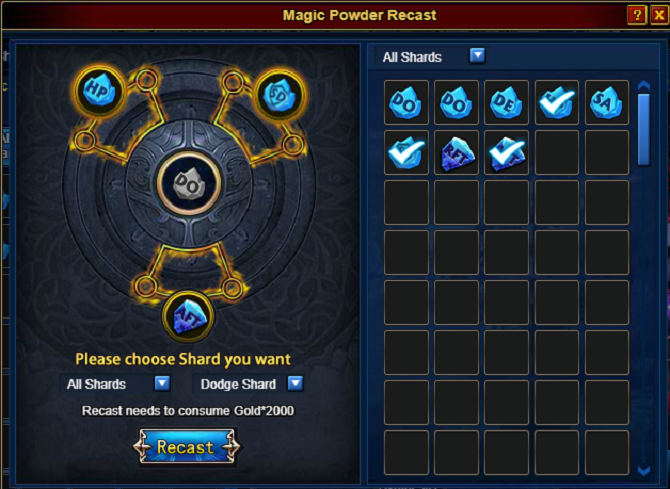 4. New Astrolabe Function
Requirement: unlock at Lv. 180, after completing relevant main quests.
Entrance: Click Star- Astrolabe to enter into it.

When star Power of Main Char and buddy reached certain requirement, players can use Stellar Shard and Advanced Stellar Shard to activate slots in Astrolabe to get Divine Shield, Invisible, Anti-Invisible and other precious stats.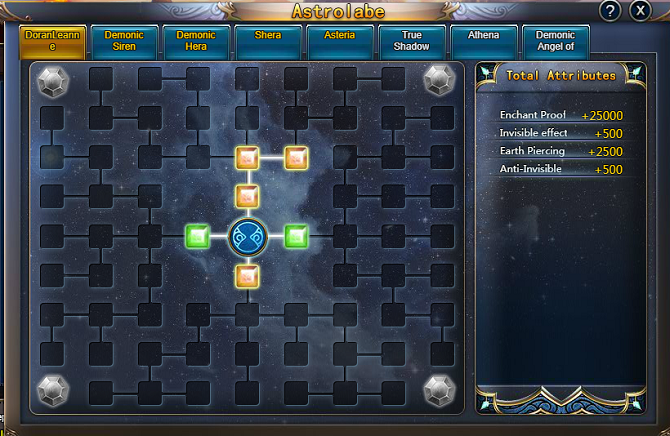 【Improvement】
1. Improve Sanctuary Arena and players can refresh more players to challenge now.
2. Improve Arms of Might of Four Gods Bag.
【Bugs Fixed】
Fixed the bug that Eidolon can't enter into battle after buddy died in some cases.
Fixed the bug that enemy's children will enter into battle when use Numen Shield copy enemy opponent is died in some cases.
Fixed the bug that some items can't be exchanged at St. Petrick's Blessing.
Completion time may vary due to advances or delays in update.
During the update, players will not be able to enter the game, please inform each other.
We are so sorry for the inconvenience it brings about and hope you can understand!
Blade of Queen Operation Team
04/18/2019