Dear Heroes:
Blade of Queen will undergo an update for S1-S136 to improve and provide better game experience, which starts at 01:00 June.6 (PST). This update lasts about 15 minutes after the in-game announcement.
The update details are as follows:
【New Function】
1. New Function of Battle Chasers
Unlock Requirement: Unlock at Lv. 160.
Entrance: Players can click
on main interface to enter.
Introduction: Battle Chasers is the function of main characters teaming up and challenging Chapters among players in all servers. Players can find the right team in all servers, and win the rewards by completing Chapters with other players.
a) Team-up introduction: Players can create teams on the home page of Battle Chasers, waiting for other players to join (can spend Gold to use all-server Horn to recruit teammates)
Tips: Team Captain can click on other player's avatar to hand over the captain or kick the player out of the team. When the Captain leaves, the second player automatically ranks as the captain.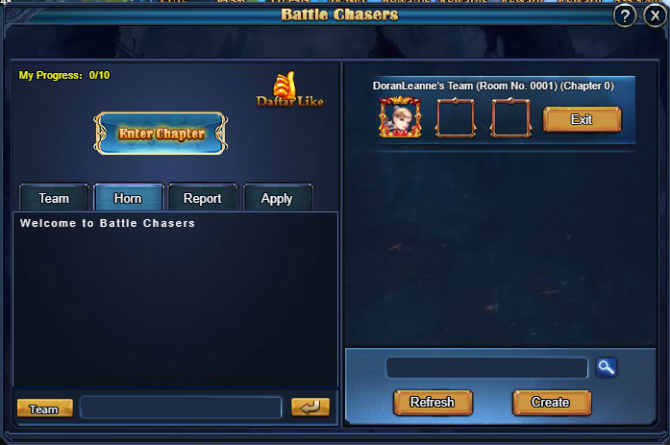 b) Chapter Challenge: Battle Chasers have 10 Chapters. Chapter 1-9 are common Boss Chapter, and Chapter 10 is ultimate Boss Chapter. After completing each Chapter, players can get the Token of corresponding Chapter, which can be exchanged for items in the Exchange. The difficulty of Chapter increases with the increase of times players complete the Chapter (Chapter progress and Token will reset every day).
Tips: When teaming up in all servers, the team Chapter progress will depend on the player with the lowest Chapter progress in the team.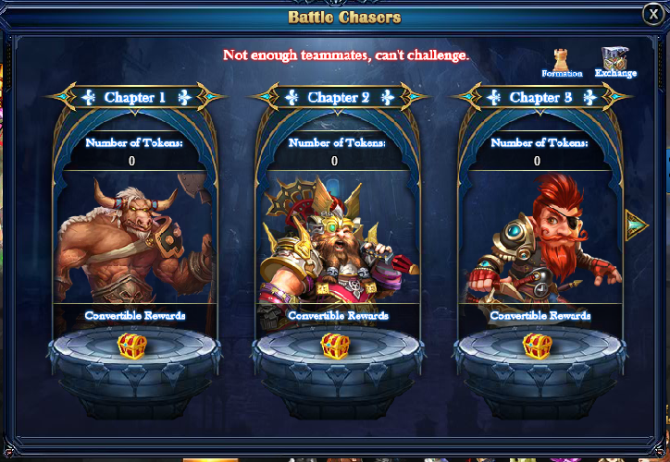 c) Exchange: Players can exchange items with Tokens obtained from Chapters every day. The system will issue three free exchange times per day. Players can also use Gold to purchase timea (When the exchange times are less than 3, they will reset to 3 per day, and when the exchange times are more than 3, it will remain unchanged).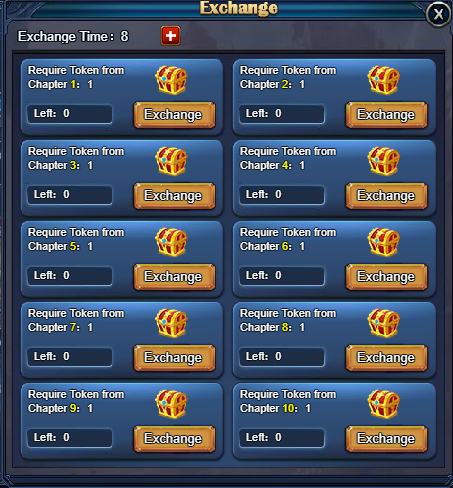 d)Like Function:
When players complete Chapter 10 of Battle Chasers, the tip box of Like will pop up (can only give Like to the Captain). And every player can Like once per day. The top three players who receive the most Likes will be listed on the Likes Rankings, which will refresh at 0:00 every day. And the number of Likes will be reset every Tuesday.
2. Passive Skills and Arrangement of Sacred Gear are added
When the Sacred Gear reaches 5 Star, it activates the Passive Skill. Each Sacred Gear has its own unique passive skill. Players can decide the trigger turn of the passive skill of Sacred Gears on the Arrangement page (Only one Sacred Gear can be placed in one round).
Tips: Only 5 Star Sacred Gear can be placed.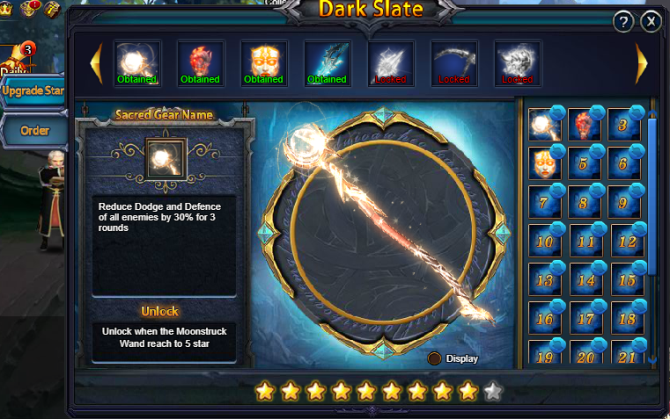 3. New Penetration
New Divine Penalty Blade, Kiss of Hell and Sword Aegis Penetration are added.
Unlock Requirement: Unlock when corresponding Penetration reaches Stage 9 Star 10.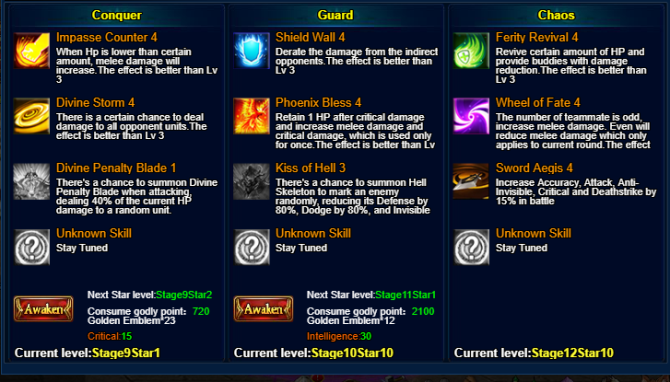 Introduction (highest level):
Divine Penalty Blade: There's a chance to summon Divine Penalty Blade when attacking, dealing 70% of the current HP damage to a random unit.
Kiss of Hell: There's a chance to summon Hell Skeleton to mark an enemy randomly, reducing its Defense by 100%, Dodge by 100%, and Invisible by 100% for 2 rounds.
Sword Aegis: Increase Accuracy, Attack, Anti-Invisible, Critical and Deathstrike by 10% in battle.
Tips: Penetration upgrades after reaching Stage 8 Star 10 will consume the Golden Emblems and Luck Points.
4. The upper level of Guild Light Sacred Tree and Dark Sacred Tree has been raised to Lv 23 (Stats bonus increases with the level).
【Improvement】
1. New notice for real-time increase and decrease of detailed value of Battle Capacity is added (BC display may delay. Players can close the function interface and reopen it if the BC does not change after changing the corresponding function arrangements).
2. Word simplification for battle effects is added. Players can choose to simplify battle effects to words in Settings.
【Bugs Fixed】
1. Fixed the description error of Peak Lv Main Quest.
2. Fixed the abnormal display of Peak Lv on the Lv Rankings.
3. Fixed the bug that the Scores and Rankings of Clash of Teams could not refresh in real time.
4. Fixed the bug that the actual opening date of Clash of Teams was contrary to the introduction.
5. Fixed the bug of abnormal HP display after demonization of Siren.
Completion time may vary due to advances or delays in update.
During the update, players will not be able to enter the game, please inform each other.
We are so sorry for the inconvenience it brings about and hope you can understand!
Blade of Queen Operation Team
06/05/2019