Dear Heroes:
Blade of Queen will undergo an update for S1-S143 to improve and provide better game experience, which starts at 01:00 July.25 (PST). The update lasts about 15 minutes after the in-game announcement.
The update details are as follows:
【New Function】
1. New Function of Peak Gemstone
Unlock Requirement: Unlock when Main Quest of Lv.95 is completed.
Entrance: Click Gems on the main interface to enter.
Introduction: Peak Gemstones are very precious gemstones. Besides the powerful attributes of pure gemstone, they also have very rare COMBO attributes. Each Peak Gemstone has three common attributes and a COMBO attribute. The selectable common attributes are the same as Perfect Gemstone, while the COMBO attributes are COMBO Level and COMBO Increase.
How to get Gemstones:
1) Players can spend 10,000 Gold to exchange Peak Gemstone in Gemstone Exchange. The Peak Gemstones have no attributes when first exchanged. Players must spend Gold polishing them to acquire attributes.
2) Players can spend 24,000 Gold to upgrade their own Pure Gemstones to Peak Gemstones. And they can choose whether to save the attributes of Pure Gemstones while upgrading. Upgraded Peak Gemstone will have a COMBO attribute and can still be polished.
Tips: The polish of Peak Gemstones is the Supreme Polish and is not affected by the polish activities.
2. New function of Dragon Soul Resonance
When the number of 7-Star Dragon Souls equipped reaches 2/4/6, there will be resonance between Dragon Souls, providing massive additional attribute bonus.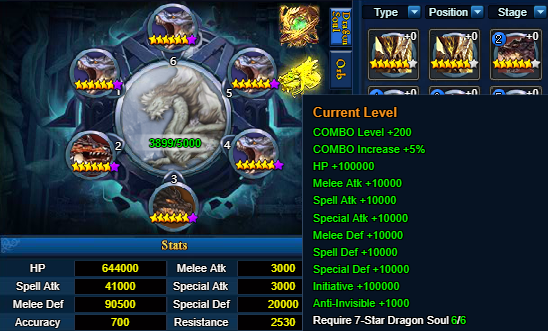 3. New Attributes Combination in EXP Mall
Penetration Enhancement and Armor Enhancement are added to EXP Mall. And the upper limit of exchange times of some attributes combination is raised.
【Improvement】
1. Function Reminder optimization
Some function and activity reminders are now displayed in the new icon 【To-Dos】 on main interface instead.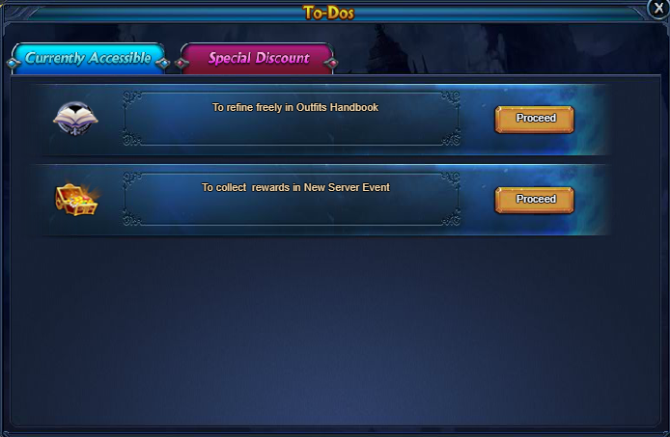 2. Rank protection mechanism is added in The One. Players below Golden Rank will no longer lose scores if they fail the battle.
3. New Pets, Horcruxes and Mounts are available now in Treasure Loft.
4. The difficulty of Chapter 1-9 in Battle Chasers is adjusted.
5. The chance to accomplish the achievement of King of Crusade is increased.
6. Optimize the name of sections in Basic Trial.
Completion time may vary due to advances or delays in update.
During the update, players will not be able to enter the game, please inform each other.
We are so sorry for the inconvenience it brings about and hope you can understand!
Blade of Queen Operation Team
07/25/2019