Dear Heroes:
Blade of Queen will undergo an update for S1-S144 to improve and provide better game experience, which starts at 1:00 Aug.2 (PST). The update lasts about 15 minutes after the in-game announcement.
The update details are as follows:
【New Function】
1. New Function of Battle Soul
Battle Souls are worriors who made special contracts with god in ancient times of war, so they have strong fighting ability and skills at the expense of being unable to rest in peace after death sealed in spar, waiting for the Hero's summon to return to battle.
Unlock Requirement: Unlock when Main Quest of Lv.180 is completed.
Entrance: Click Battle Soul
on the main interface to enter.
Introduction:
Battle Soul can assist players in the field as special buddy. Through activating Battle Soul, it can add a massive battle capacity bonus to your side.
Battle Souls have a restraint relationship and are divided into three types: Elemental, Mechanical and Holy Light Battle Soul.
Player can use summon stone to awake Battle Soul. Currently only Flame Battle Soul is accessible. (After unlocking Battle Soul, System will send a summon stone to player)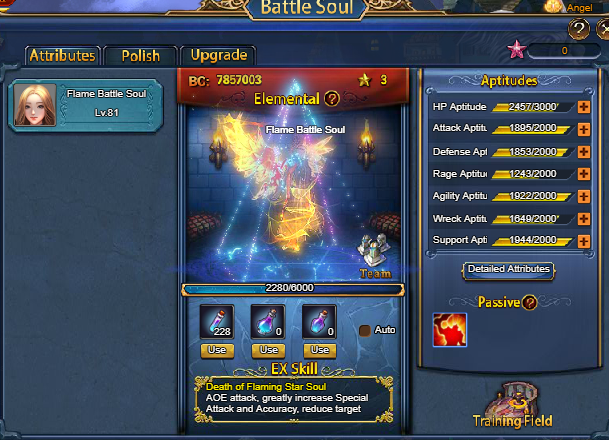 2. New resource items for exchange are added in EXP Mall
To enter resource items exchange page by clicking the Resource tab on the right of EXP Mall
When the main character reaches Lv.210, the exceeding EXP can be used to exchange resource items with a certain exchange amount limit.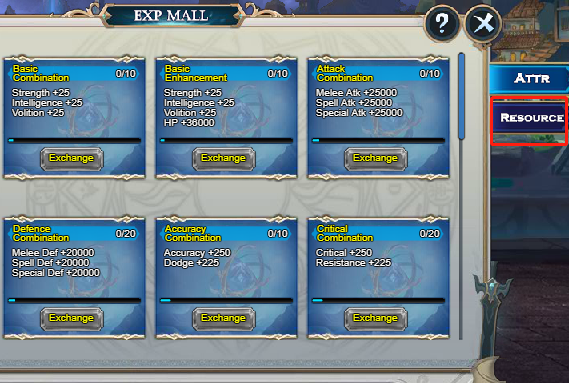 3. New Universal Refinery Scroll
1)Upgrading equipment below Lv.120 can use Universal Refinery Scrolls that apply to all equipments now. Universal Refinery Scroll can be obtained from Elite instance of corresponding level after successful challenge.
2)Rewards from Elite instance and World Boss and other activities of corresponding level will only drop Universal Refinery Scroll instead of dropping scrolls for different equipments separately.
* If players had saved the previous scrolls before version update, upgrading Equipment will consume the previous scrolls firstly as default.
4. The One add Auto-Match and mechanism that low Rank will not drop scores in The One
1)Auto-match function: After selecting Auto-match in The One, the battle will not show. Player can check the Battle Report on the left of The One.
2)Add mechanism that low Rank will not drop scores in The One: If player at the Bronze rank with less than 1000 scores don't join in The One in the next day, his scores will not drop. Only for players who have joinedat least the battle during the season in The One once.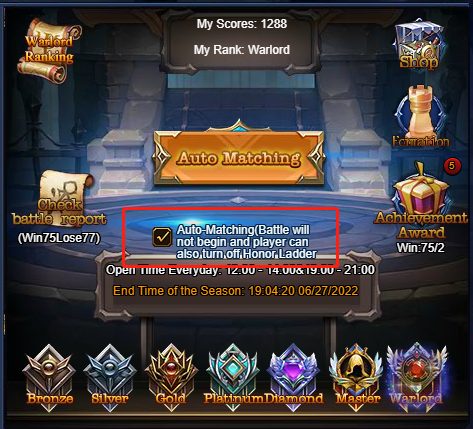 【Improvement】
1. It is available to batch use Honor of Orcs and Eidolon Egg now.
2. Buddy Title wearing:To batch wear buddy Titles by clicking

.
After select a main character/buddy on the left of Achievement, then to select stats on the right of Achievement to wear the Title.
* Some special titles are only for Corresponding buddy.
Completion time may vary due to advances or delays in update.
During the update, players will not be able to enter the game, please inform each other.
We are so sorry for the inconvenience it brings about and hope you can understand!
Blade of Queen Operation Team
08/02/2019