Dear Heroes:
Blade of Queen will undergo an update for S1-S149 to improve and provide better game experience, which starts at 1:30 September.6 (PST). The update lasts about 30 minutes after the in-game announcement.
The update details are as follows:
【New Function】
In the Date with Goddess, Players Can Use Keys in Batch:
Now players can choose one more than goddess in Date with Goddess.
For example,players choose 3 goddesses at one time for 3 times, then the total keys consumed are 9 keys and the rewards will be three times.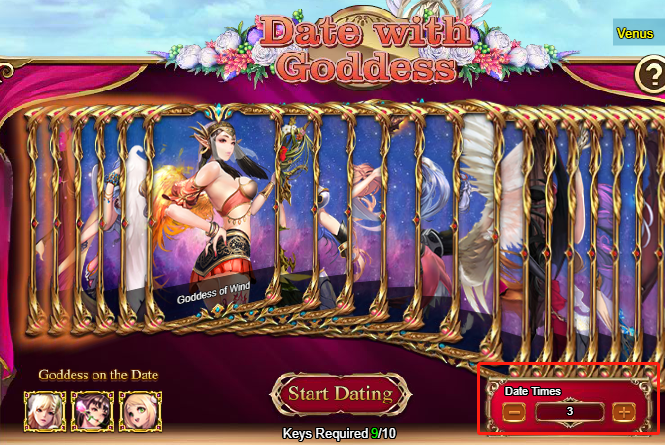 Bug Fixed:
1.Fixed bug that some passive skills of Battle Soul did not effect on Battle.
2.Fixed bug that the abnormal vision problem of countdown in the One Gold Lottery.
3.Fixed the bug that Hacienda Decoration-Summer Drink didn't normally display in Decoration list.
4.Fixed the bug of abnormal display of the text on the purchase page of Advanced Battle Pass in some case
5.Fixed the bug that payment page of Advanced Battle Pass jumped abnormally in some cases.
6.Fixed the bug that buddy skill preview could not be loaded properly in some cases.
Blade of Queen
2019/09/06