Dear Heroes:
Blade of Queen will undergo an update for S1-S150 to improve and provide better game experience, which starts at at 3:00 Sep.11 (PST). The update lasts about 15 minutes after the in-game announcement.
The update details are as follows:
1. New Battle Soul Equipment Function
Introduction: The Battle Soul Equipment system is the function for Battle Soul to arm itself and enhance its strength.
Entrance: Click on the main interface of Battle Soul to enter

Unlock Requirement: Unlock when Battle Soul reaches Lv.10. (Different equipment requires different level)
Details: Battle Soul Equipment function is divided into two parts: equipment activation and equipment enhancement.
1) Equipment Activation: Players can activate the equipment by consuming Magic Crystal and Battle Soul Star Upgrade Stone, and the equipment level is 1 after activa tion.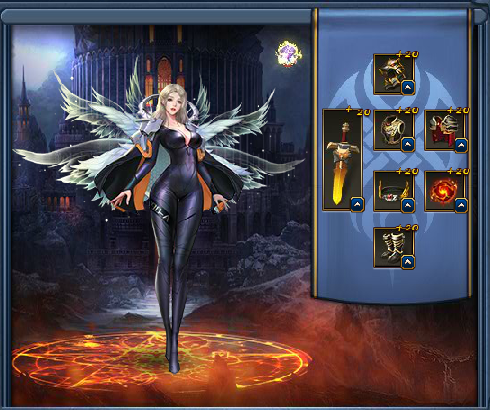 2) Equipment Enhancement: Battle Soul equipment can be enhanced with Magic Crystal and Battle Soul Star Upgrade Stone, up to level 20. When 7 Battle Soul equipment reach a certain level, Battle Soul will get additional attribute bonus (Battle Soul equipment is bound to Battle Soul, which cannot be unloaded).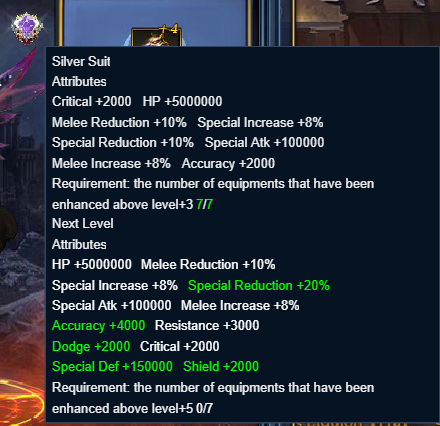 2. New Battle Soul - Holy Light Judge
EX Skill: Holy Light Death Spell
AOE attack, largely increase Special Attack and Accuracy, deal massive damage. Each release of skill will be judged by the Holy Light Trial, if it is judged successful, it will be released again (the number of attacks has no limit). Remain 35 rage after using.
* Players can use the Battle Soul Summon Stone to acquire Battle Soul, which can be obtained through official activities.
3. New Unlock and Reset Functions for Battle Soul Passive Skills
Skill Unlock: Different Battle Souls have different numbers of passive skills. When the number of Battle Soul skills is less than the max number of skills available, players can spend Gold to unlock skills (Polish will reset the number of skills).
Skill Reset: Players can spend Gold to reset the skills (the number of skills will not be reset), while locking the skills they don't want to change. The cost of reset will increase after locking.
4. Additional Attributes Bonus for Divinity
An additional stack of attribute bonus will be provided to the main character/buddies when a single Divinity reaches each 20 levels, up to 5 stacks.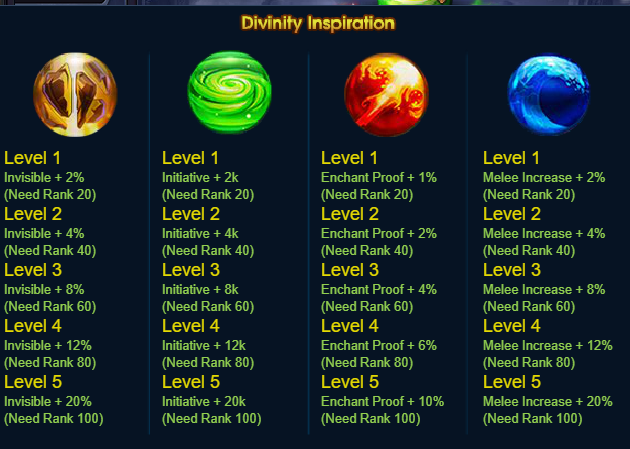 【Improvement】
1. Optimized activity reminder with new "Don't show again today" button.
2. The difficulty of the challenges in Dragon Altar is reduced.
3. New tips for completing the Dragon altar are added.

4. New monsters are added to The One. Players will match system monsters after successive defeats (the number of successive defeats to trigger the mechanism depends on the Rank).
5. Missions related to Guild Instance are added to Daily Missions and General Mobilization of Guild.
【Bugs Fixed】
1. Fixed bug that Goddess' Blessing didn't apply to Peak experience.
Completion time may vary due to advances or delays in update.
During the update, players will not be able to enter the game, please inform each other.
We are so sorry for the inconvenience it brings about and hope you can understand!
Blade of Queen Operation Team
09/11/2019