Dear Heroes:
Blade of Queen will undergo an update for S1-S152 to improve and provide better game experience, which starts at 01:00 Sep.26 (PST). The update lasts about 15 minutes after the in-game announcement.
The update details are as follows:
【New Function】
1. New Battle Soul - Holy Light Prophet
EX Skill: Blood Meteor
AOE attack, greatly enhance the Special Attack, mark random target for 2 rounds, reducing additional 30% of its current HP when taken damage. (The effect ignores Invisible and Dodge, causing no more than 50,000,000 max damage in a single attack, and is effective for BOSS)
* Players can use the Battle Soul Summon Stone to acquire Battle Soul, which can be obtained through official activities.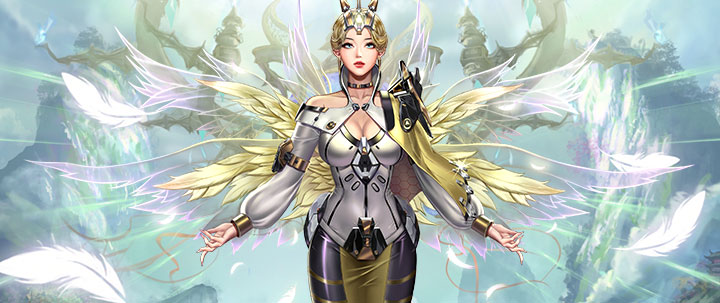 Click to see the detailed introduction of Battle Soul:https://boq.coco2games.com/article/get_content/1777/
2. New Battle Damage Statistics Function
1) Players can click on 【Statistics】to see the Battle Statistics in the battle result interface.

2) Damage dealt by Children is temporarily excluded from Battle Statistics
【Improvement】
1. Optimized the method of adding attributes of Hacienda Ornaments and the display of Hacienda Handbook. Ornaments not placed on the land will also provide corresponding attributes.
* Attributes bonus will take effect after the blueprint is crafted, and the number of Ornaments that take effect cannot exceed the max effective number.
2. The reward mail of Miracle Mine is divided into notice of Common and Advanced Mining Area.
3. Recommendation of Dragon Bead is added in Big Shot Match of Dragon Soul recommendation page.
4. The Soul Power provided by Dragon Bead is also included in Dragon Soul Rankings.
【Bugs Fixed】
1. Fixed bug of abnormal notice that came up when attacking the mining area occupied by other players in some cases.
2. Fixed the bug that battle reports in The One could not be viewed properly in some cases.
Completion time may vary due to advances or delays in update.
During the update, players will not be able to enter the game, please inform each other.
We are so sorry for the inconvenience it brings about and hope you can understand!
Blade of Queen
2019/09/26